About Our CLINIC
The Navadiya Skin Clinic has grown under the vision of Dr. Sandip Navadiya (Best Skin Care Doctor in Surat) and he has an experience of more than 15 years in providing the best skin and hair care treatment for the patients. He is highly expertise in the work and provides the treatment using the latest technology and methods. Though, he is passionate for his work, but he always follows the best and strict approach toward this work.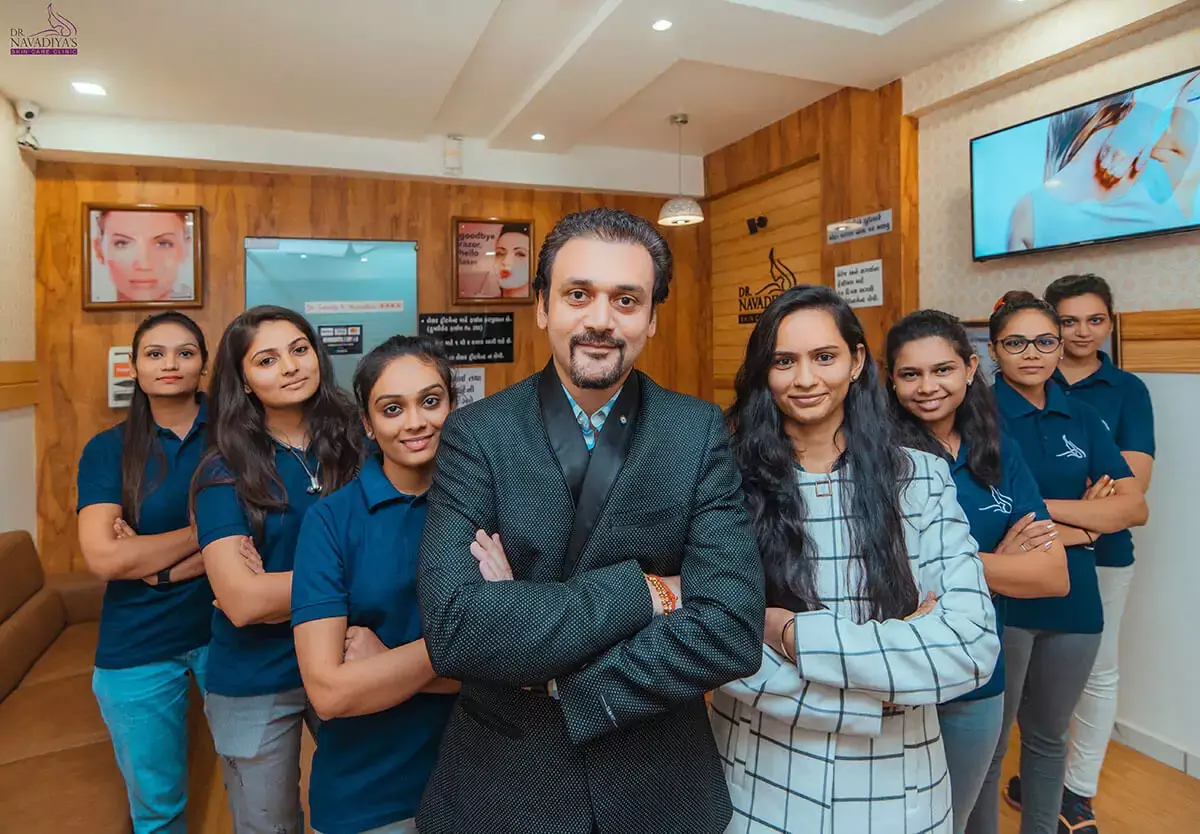 The laser hair removal treatment provided by us is an Israel Certified Methodology Lumenis and Alma Laser. He provides the wide range of skin care treatment like Hair Loss Treatment in Surat , Pimple Removal Treatment, Skin Glow Treatment, Wart Removal Treatment, Dark Circle Treatment, Fairness Treatment for Skin, etc. More than 2.5 lakhs patients are treated in past years, which are highly satisfied with the services and treatment provided them by our clinic.
We provide the complete solution related to all the types of skin care treatment and Hair Removal Clinic in Surat and we are the one stop solution for all these types of care treatment. Because of inappropriate lifestyle, stressful schedule, improper diet, busy life, etc. it directly impacts on our skin and hair which further result into several issue like pimple, Acne Treatment for Women in Surat , dark circle, skin pigmentation, scars, dull skin, dry hair, intensive hair fall, etc. We provide the solution that is definitely going to work on individual and result would also stay for longer time intervals.
If have any requirement related to any of our service feel free to approach us.