Hair Fall Treatment in India
The hair loss has become the problem now a day and they are commonly seen in male and female. They are visible in small body areas or to the entire body. The hair fall problems are visible in all the age group despite of their gender. If they are not treated properly then it can even result in baldness. We provide the best Hair Fall Treatment in Gujarat and provide solution related to all the types of hair fall treatments.
Causes
The stated below are several hair loss causes which boost the hair fall issue-
Improper diet
Unhealthy lifestyle
Heredity
Hormonal Imbalance and changes
Hairstyle and  exposure to heat
Hair colouring
Hair treatment
Medication and health supplement
Radiation therapy
Age
Illness
Child Birth
Scalp infection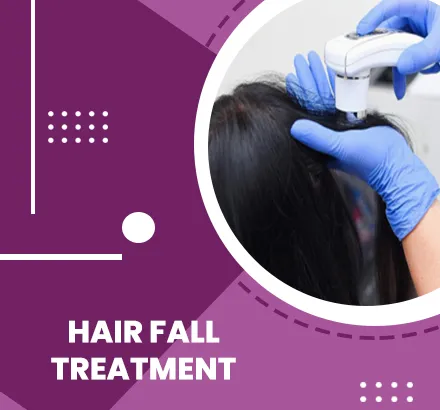 Symptom of hair Fall
The stated below are several hair fall symptoms which must be identified and treated soon
Thinning on head top
Hair loss in high quantity everyday
Patch bald spot or circular bald spot
Full body hair loss
Scaling patches that soon spread over the scalp
Treatment for Hair Fall
The stated below are the several treatments which should be taken under consideration as per the individual
Maintain proper scalp hygiene
Oral vitamin supplement and other medicine
Shampoo and hair oil
Hair serums
Lifestyle and regular habit change
The above stated are several hair loss causes, symptom and treatment. If you have any hair fall issue no matter which age group you belong. Approach us as soon as possible, we will provide the perfect solution for all your requirements. Dr. Sandip Navadiya is the Best Doctor for Hair Fall Treatment in Gujarat. And, have successfully treated so many patients situated across the country.
Call us or inquire us for more details & schedule your appointment with us.