Hyperpigmentation Treatment for Body in Gujarat
The Navadiya Skin Clinic provides the Best Hyperpigmentation Treatment for Body in Vapi . They are the dark patches that may appear on the skin due to excessive production of Melanine and also hormonal imbalance results in skin pigmentation. The patches may occur in small patches, larger area or can affect the entire body.  
Treatment for the body hyperpigmentation are stated below
Dermabrasion
IPL therapy (Intense Pulse Therapy)
Laser peel
Chemical peel
Retionoids
Lightening Creams
Micro Dermabrasion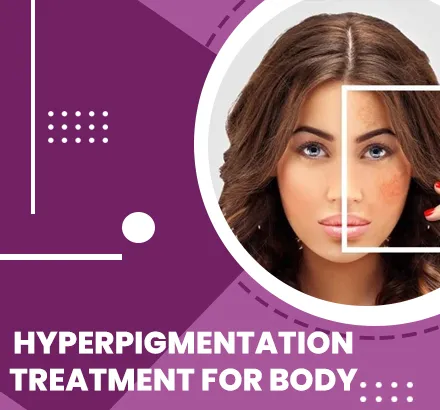 Causes of the body hyperpigmentation are stated below
Skin Inflammation
Exposure to sun
Drug reaction
Medical condition
Post inflammatory hyperpigmenatation
The above stated are several skin hyperpigmentation causes and treatment that have to be followed if you have any kind of skin pigmentation issue. If you have any skin issue no matter which age group you belong. Approach us as soon as possible, we will provide the perfect solution for all your requirements. Dr. Sandip Navadiya is the Hyperpigmentation Treatment Dermatologist in Vapi , provides the best Pigmentation Removal Treatment. And, have successfully treated so many patients situated across the country.
Call us or inquire us for more details & schedule your appointment with us.