Anti Aging Treatment in Bardoli , India
The skin develops lots of wrinkles on the skin, there are several reasons that are affecting our skin elasticity and the collagen reduction also develop wrinkles and fine lines on the skin. So, there production must be at the required level for maintaining the skin elasticity. Once the skin starts aging, it need proper care, diet and treatment for reversing the aging process.
Treatment
The treatments provided for the anti aging treatment are as follow
Skin peeling
Dermal Fillers
Microdermabrassion
Botulinum Toxing Therapy
Fractional Laser Skin Resurfacing
Non-ablative Skin Rejuvenation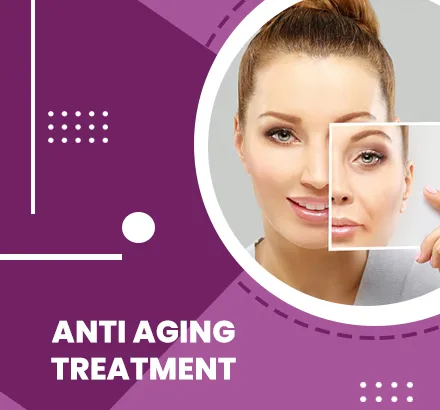 Symptom
The stated below are several that show your skin has signs of aging
Reduction in skin elasticity
Skin firmness is lost
Skin stay more dry
Loss of shine and glow
Skin appears to be dull
Appearance of pigmentation
Appearance of fine line and wrinkhles
Veins are more visible
Increase in redness because of vessel dilation
Causes
The stated below are several causes of skin aging
Increasing age
Poor lifestyle
Lack of nutrition
Excessive stress
Smoking and alcohol
Exposure to sunlight and UV light
The above stated are several skin aging causes and treatment which can be taken if you want Anti Aging Treatment. If you have any skin issue no matter which age group you belong. Approach us as soon as possible, we will provide the perfect solution for all your requirements. Dr. Sandip Navadiya is the best Skin Care Specialist in Bardoli , provides the best skin rejuvenate treatment. And, have successfully treated so many patients situated across the country.
Call us or inquire us for more details & schedule your appointment with us.