The unwanted hair growth in several areas is a major problem now a days and these solutions are perfect for permanent hair removal treatment. These techniques efficiently remove the hair from legs, arms, underarms, face, etc. and they can be easily removed using the electrolysis process or laser process which can be chosen as per the convenience.
Permanent Hair Removal Solution in Gujarat
The electrolysis of that area is done under the expert supervision and can effectively remove all types of the hair easily. The number of sessions directly depends on the amount of hair present on the body, the area to be treated and the skin sensitivity of the individual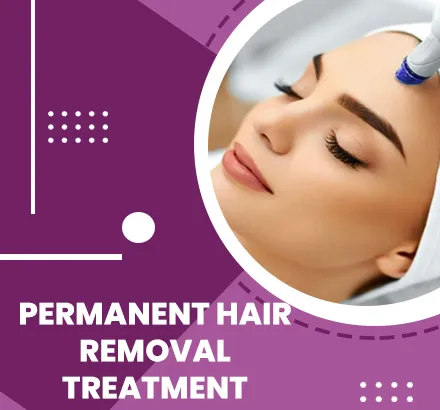 Benefits of Permanent Hair Removal Treatment
The stated below are the benefits of permanent hair removal treatment
Above 15 years you can take this treatment
Effective way to remove unwanted hair
Very precise way of removing unwanted hair
Provide long term result
Prevention
The prevention that is to be taken before undergoing permanent hair removal treatment are-
Age must be above 15 years
The skin should be free from any kind of tattoo
2 to 3 days prior treatment avoid waxing, threading and plucking of hair
Avoid the usage of deo and perfumes 4-5 day before treatment
The duration between two sessions must be of 30- 45 days
Avoid exposure to sunlight
Make use of good sunscreen lotion with high SPF (Sun protecting factor)
We provide the best Permanent Hair Removal Solution in Bardoli and provide the complete solution related to hair removal treatment. We make the use of latest technology in providing all types of hair removal treatment.
The above stated are several Permanent Hair Removal Solution precautions and benefits if they are followed in right manner they provide the best result for the long term to an individual. Approach us as soon as possible, we will provide the perfect solution for all your requirements.
Call us or inquire us for more details & schedule your appointment with us.