Best Fairness Treatment for Skin in Bardoli
We provide the best Fairness Treatment for Skin. Fair skin is dream of everyone and we provide the best Skin Whitening Treatment in Bardoli for men and women. There are several factors that cause skin to become more darker and reduce its shade.
Causes of skin darkness are as follows
More melanin production
Pregnancy
Medicine side effects
Severe disease
Exposure to the sun
Affect of age
Injury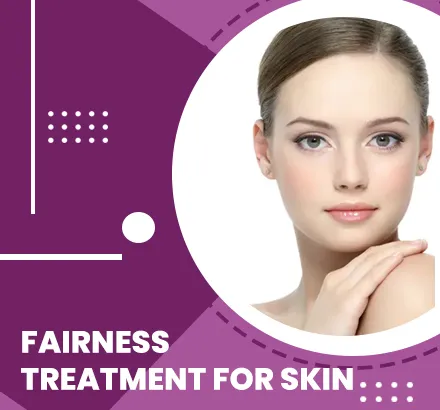 Treatment of skin fairness is stated below
Whitening cream and lotion
Chemical peels
Whitening serum
Dermabrassion
Retinol treatment
Laser treatment for skin brightening
Skin lightening injection
Arbutin
Skin whitening surgery
Laser Treatment for Skin Fairness in Bardoli
The above stated are several skin darkening causes and treatment which can be taken if you whitening and brightening treatment. If you have any skin issue no matter which age group you belong. Approach us as soon as possible, we will provide the perfect solution for all your requirements. Dr. Sandip Navadiya is the Beauty Treatment Specialist in Bardoli , provides the best Laser Treatment for Skin Fairness. And, have successfully treated so many patients situated across the country.
Call us or inquire us for more details & schedule your appointment with us.